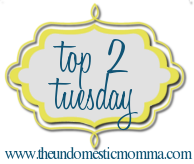 Top 2 Favorite Grammy Dresses!
#1 Jennifer Lopez - She looks amazing. Bottom line....best dressed of the night.
#2 Jennifer Hudson - Dang girl!!! 3 words.....Weight Watchers Works!!!! She looks great. Great choice showing off the smallest part of her waist.....perfect.
Do you remember her American Idol days? This look would not have made Top 2 Tuesdays.